Civilization Studies I and II are required for graduation at my school. I'm graduating in May, ergo, I must take these courses. Here's the deal: I love history. I do not love studying it when I am surrounded by people who do not love it. I've taken European History and Asian History at the college level. Somehow, this still does not add up to Civilization Studies I and II. So...I'm taking World Civ I online from the community college. At least I don't have to sit in a class, but my book was written for ninth graders. It has bold "key words" and everything. But, every Sunday, I have to submit a lot of busy work. Here's how the process usually goes: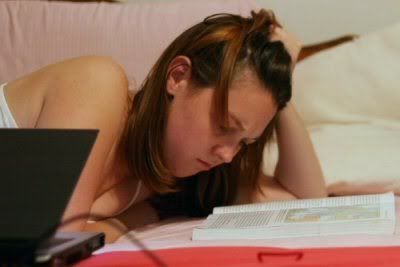 The furrowed brow is an effort to keep myself awake.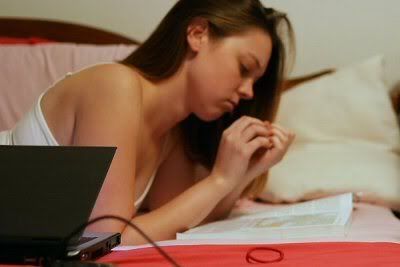 But sometimes, my nails are more interesting than the textbook.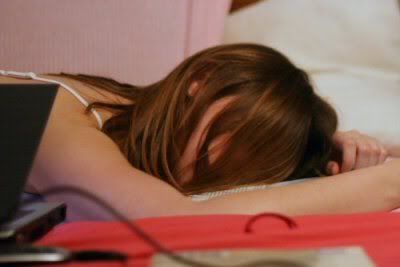 And sometimes, I just can't take it anymore.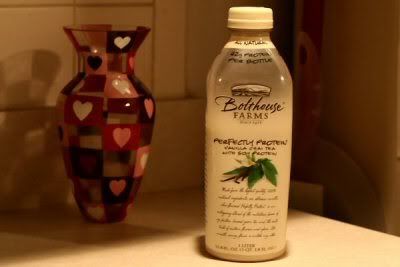 Bolthouse Vanilla Chai gets me through the evening. My assignments, due at midnight, are submitted by 11:48, and I close my book until next week.